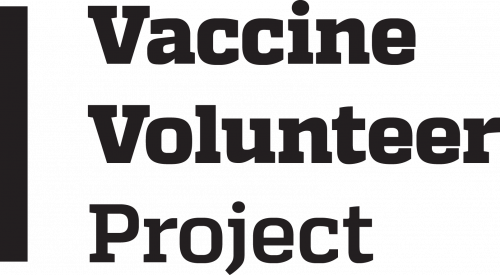 To support the State of Maryland in facilitating the vaccination of eligible members of our community, Johns Hopkins University is recruiting student volunteers for non-clinical roles to staff the mass vaccination site at M&T Bank Stadium.
Vaccination Clinic Volunteering: Non-Clinical Volunteers
M&T Bank Stadium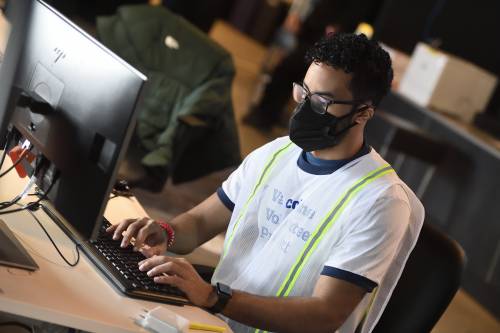 The Maryland Department of Health is launching mass-vaccination clinics across the state to increase the vaccination rate as doses become available to the priority groups. At this time, JHU student volunteer teams will support the Vaccination Clinic at M&T Bank Stadium four days per week in non-clinical roles. Affiliates may register to serve during the morning or afternoon shifts on Tuesday, Thursday, Saturday, and Sunday. If the state expands the program and volunteers are available, additional shifts may be added in the future.
Volunteers will receive on-site instruction from Maryland State Employees. Volunteers may be asked to serve as greeters, guides, runners, observers, etc.
Frequently Asked Questions
If I volunteer, will I be able to get the vaccine at my shift?

At this time there is no indication that the vaccine will be made available to volunteers who do not fall within the current priority groups. If you do meet criteria for the current groups, we encourage you to follow your health care provider's guidance to obtain your vaccination.

Last updated: March 12, 2021 1:49pm
I can't volunteer on Tuesday, Thursday, Saturday, or Sunday – how can I be involved right now?

We encourage you to complete the registration and pre-training to be entered into the system. Volunteers will be notified if additional shifts are offered. 

Last updated: Feb 22, 2021 7:59am
What time are the shifts?

Two shifts are offered on the days listed. The morning shift will take place 8:00 AM – 12:30PM and the afternoon shift will take place from 12:00PM – 5:00 PM. (Volunteers taking the shuttle transportation must add 30 minutes to the start and end times to account for transit) 

Last updated: Feb 22, 2021 8:00am
I can't stay the whole time / I have class at the end of the shift time, can I still sign up?

Volunteers are required to serve the duration of the shift. If you have a commitment that would require you to leave early, we ask that you not register for the shift.  

Last updated: Feb 22, 2021 8:00am
What safety protocols will be in place to ensure safety while volunteering?

All JHU undergraduate students must be tested 3 times per week. Graduate students who are planning to volunteer should also enroll in the testing protocol and receive a negative COVID test 24 – 48 hours prior to a volunteer shift. Each student must complete their daily Prodensity check and provide the green pass to their shift leader upon arrival to their shift. 

All volunteers will be required to wear masks at all times, maintain physical distancing requirements, regularly sanitize hands, and alert staff or shift leaders if any health or safety concerns arise. 

Last updated: March 10, 2021 2:43pm
How will I get to M&T Bank Stadium?

JHU students will be offered transportation options, including a shuttle provided from the Homewood campus.  

For student volunteers / non-Homewood students who wish to drive themselves, free parking is available at the stadium in Lot C for volunteers. 

Last updated: March 12, 2021 1:49pm
What training is required to participate as a volunteer?

Each volunteer is required to review training materials provided in the registration form. Volunteers must review and certify that they viewed and understand the content to complete their registration. 

Last updated: March 11, 2021 1:13pm
I have specialized training, will I be able to participate in clinical volunteer roles?

No. All JHU student volunteers will support nonclinical roles at the site. Only the roles requested will be filled by JHU volunteers, including greeters, guides, runners, and observers. No students are permitted to participate in any clinical role through this program. 

Last updated: March 10, 2021 11:01am
If I complete my registration and pre-training when can I register for a volunteer shift?

The Vaccine Volunteer Project will be reviewing registrations as they are submitted and confirming eligibility with the state. Within five days of registration, interested volunteers will be contacted to review available shifts for registration. 

Last updated: March 12, 2021 10:12am
Can I bring a friend / family member with me to volunteer?

The JHU volunteer spaces are limited to students only. We cannot guarantee shift availability, as it is first come, first served for registration.

All volunteers must be at least 18 years old in accordance with Maryland State requirements.

Last updated: March 12, 2021 1:50pm
All spots are filled. What are my options?

We will continue to open new volunteer shifts as they become available. Please feel free to place yourself on a waitlist for volunteer shifts that are posted and check back for future volunteer shift availability.

Last updated: March 12, 2021 1:50pm