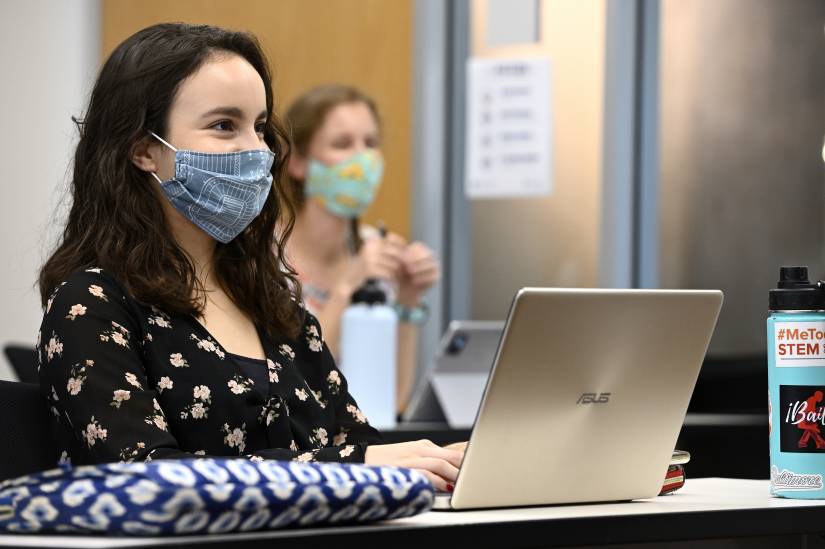 We are optimistic that by working together, we can safely welcome more students back to Baltimore this spring, based on our careful preparations to operate during the COVID pandemic, our successful limited in-person experience this fall, and an expansion of our COVID testing program. A final determination about the spring semester will be made in January, if not sooner, about whether we can move forward with our plans based on the health conditions at that time.
We will be flexible and supportive to ensure that every student has the opportunity to pursue their educational goals through online/remote instruction. More details to follow from individual schools as we get closer to the start of the fall semester.
Academic calendar
Class Registration:
Intersession: Jan. 4-15. (Shortened by one week to allow for an extended move-in period.)
Move-in: Jan. 16-24
First day of classes: Jan. 25.
Spring Break: To reduce the COVID risks posed by travel, Spring Break will be replaced by individual days off distributed throughout the semester:
Reading period: May 3-4
Exam period: May 5-13
University Commencement: May 27. Plans will be shared at a later date by the Board Office.
Academics
Some classes will be offered in person. They will take place in classrooms that allow for sufficient physical distancing, with enhanced air circulation and cleaning protocols.
Some classes will remain virtual/remote, and others will have a hybrid modality.
Some students who return to living on campus may continue to have some or all classes conducted virtually.
To the greatest extent possible, all courses will have a remote option, and no student will be required to return to campus or take in-person classes to make academic progress.
Research and work opportunities
On-campus research opportunities will be available to undergraduates.
Some on-campus employment opportunities will be available, though students are encouraged to work remotely if possible.