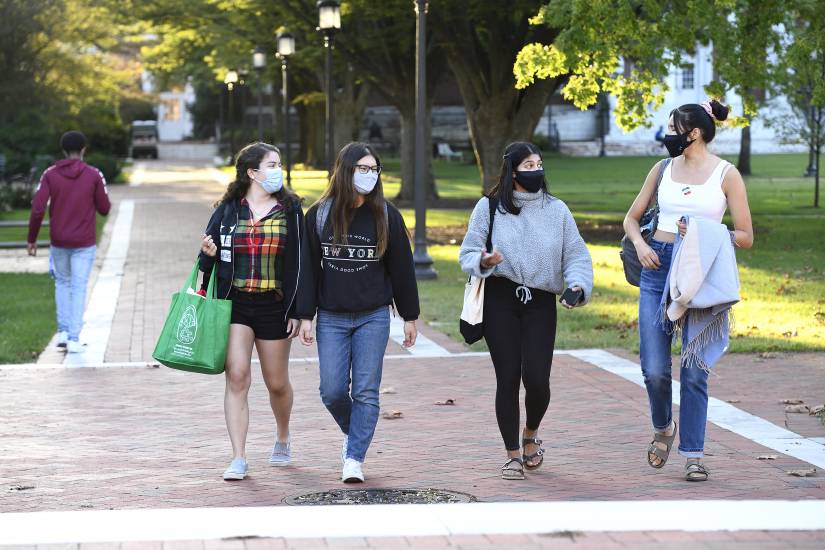 We know that you long to be back together to live and study in Baltimore. Your ongoing efforts to follow the guidelines of our student compact will be crucial to a successful return to campus this spring, when we plan to expand in-person academic and co-curricular activities on campus.
Student facilities
The O'Connor Recreation Center, Brody Learning Commons, and Milton S. Eisenhower Library will be open with restricted density and limited hours.
Student organizations
In-person student activities remain restricted by campus guidelines governing physical distancing and limits on gathering size (currently 10 people). We will update you if these restrictions change.
Athletics
No decisions have yet been made about sports competition during the spring semester. Conversations at the conference level are ongoing, and we expect to share more information in December.
Financial aid for Homewood students
Key dates
Spring semester bills:
Financial aid: Credited to students' accounts Jan. 19
Undergraduate tuition for the spring semester will be at the standard full-time rate of $28,505, and this amount is already reflected in financial aid awards.
Students who receive need-based aid and whose living situations change as a result of the return to campus will receive updated aid packages in November.
The university will continue to assist students whose family circumstances have changed as a result of the pandemic. If you need assistance with financial aid, contact the financial aid office.
As has been the case since the beginning of the pandemic, funds to cover unanticipated COVID-related expenses are available for students in need. Students can request assistance at any time.