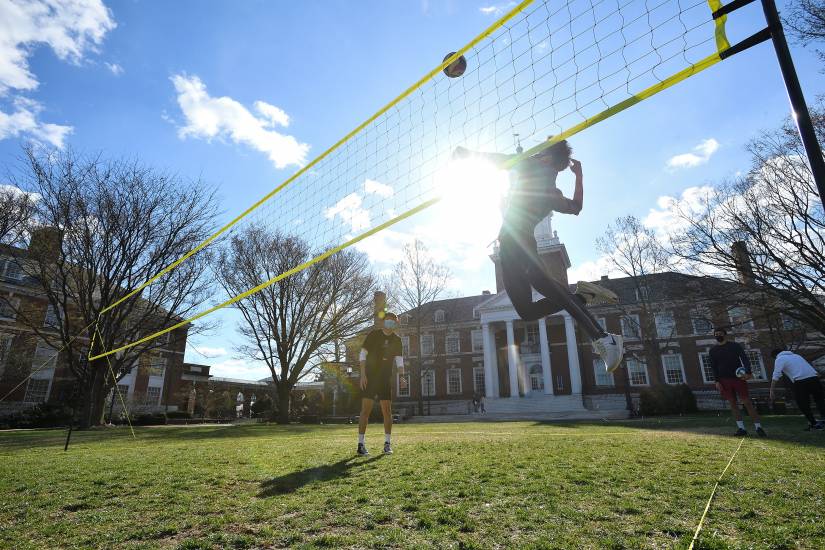 The university plans to be substantially back to normal this fall, and the health of our community continues to remain our top priority. Our collective safety requires everyone to consistently adhere to health and safety guidelines , including submitting proof of vaccination and adhering to the testing program that has been implemented on campus.
Student facilities
Brody Learning Commons, Milton S. Eisenhower Library, and the Hutzler Reading Room are open with restricted density and limited hours.
Student organizations
In-person student activities remain restricted by campus guidelines governing physical distancing and limits on gathering size. At this time, classes and indoor events with fewer than 50 people are permitted, with capacity restriction exceptions made on a case-by-case basis.