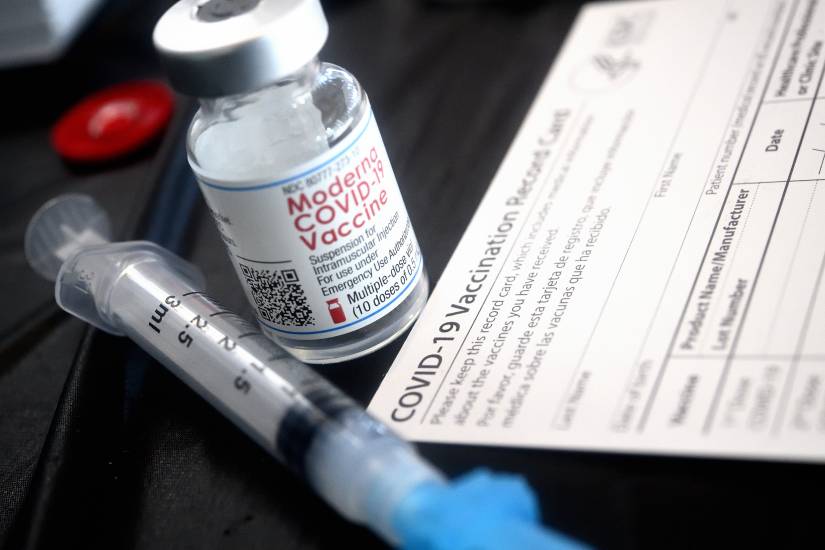 Ensuring that the overwhelming percentage of our community's population is vaccinated will greatly reduce the risk of the virus's spread on our campuses and will also protect our neighbors in Baltimore.
As of Aug. 1, COVID-19 vaccination will be required for all faculty, staff, postdoctoral fellows, and undergraduate and graduate students who will be working or studying at a Johns Hopkins campus or worksite in the U.S.
This policy includes:
Individuals working at off-campus worksites such as Keswick, Mount Washington, and Johns Hopkins at Eastern
Members of non-clinical departments at the School of Medicine (members of clinical departments will be governed by Johns Hopkins Health System vaccination policies)
Members of collective bargaining units
Contractors who provide services to the university community and whose primary work location is on university properties located in Maryland or Washington, D.C., regardless of employer
Anyone who is doing business on behalf of the university, including individuals engaged in work-related travel
Visitors who fall under the JHU Visitor Policy (e.g., visiting faculty, students, and scholars)
All Johns Hopkins affiliates who are required to be vaccinated—and who were not vaccinated at a Johns Hopkins Medicine facility—must upload their COVID-19 vaccination record to the JHU Vaccine Management System. Affiliates may also submit an exception request in the VMS. If you were vaccinated through a JHM clinic, your documentation may already be recorded; if so, you will receive an email confirmation and will not need to access the VMS or do anything further.
Faculty and staff can take up to two days off to be vaccinated and/or to recover from any side effects. Visit the Human Resources website for additional details.
Individuals who have not been fully vaccinated who are on campus are required to wear face-coverings and may be subject to COVID testing.
Exceptions to the vaccination requirement
Exceptions may be granted in limited circumstances for:
Medical or religious reasons (note that the only true contraindications to the COVID-19 vaccine are 1) a severe anaphylactic reaction to a prior dose of one of the mRNA COVID-19 vaccines (requiring the use of epinephrine or EpiPen) or 2) an allergy to a component of the vaccine)
Affiliates who are pregnant or attempting to become pregnant
Additionally, the following individuals are exempt:
Employees who are, with permission of their supervisor, working in a fully remote capacity and do not visit any Johns Hopkins worksite
Contractors or vendors whose presence at any JHU property is solely limited to the delivery of goods
Students who are enrolled in entirely online programs and do not utilize Johns Hopkins facilities, and non-degree and non-credit students, including those attending the Peabody Preparatory
Guests (individuals who are on campus and not subject to the JHU Visitor Policy), which includes those on campus for short periods of time for tours, meetings, and public events
Affiliates can apply for an exception using JHU Vaccine Management System. The deadline to apply for an exception is Aug. 1. Additional details on how to request an exception, including required documentation, can be found on this website.
Affiliates who have been treated for COVID-19 symptoms with monoclonal antibodies or convalescent plasma should wait 90 days before getting a COVID-19 vaccine. These affiliates may request a medical exception to wait to get the vaccine until the 90-days has elapsed. 
Having had COVID-19 in the past is NOT a permissible criterion for an exception.
Vaccination Compliance
Any person covered by the vaccine mandate who fails to provide acceptable vaccination documentation, does not receive an approved exception, and/or has an approved exception but does not comply with testing requirements may be denied access to Johns Hopkins property and electronic resources. Those individuals may also be subject to disciplinary action under the Student Conduct Code or the appropriate procedures applicable to faculty and staff.  
Compliance with the vaccine mandate will be monitored through Prodensity, the same system that has been used for daily health checks and to monitor testing compliance. Health check, vaccine, and testing records are all stored in Prodensity to provide the appropriate campus pass.
Affiliates may submit requests for exceptions to the vaccine requirement through VMS, the same system through which vaccine documents are submitted. Affiliates who receive an exception are required to test twice per week (once per week for School of Medicine affiliates). Affiliates who are granted a vaccine exception and who do not comply with the testing requirements will receive a red campus pass in Prodensity and will not have access to campus.
Getting vaccinated at Hopkins
The university will host vaccination clinics on Thursdays at the Glass Pavilion on the Homewood campus. Clinics are open to all JHU affiliates and family members ages 12 and older.
July 29, 9 a.m. to 1 p.m. (Pfizer vaccine) | Sign up in advance
Aug. 5, 1 p.m. to 5 p.m. | Sign up link will be posted soon
Aug. 12, 9 a.m. to 1 p.m. | Sign up link will be posted soon
Free parking is available in the Bowman lot, and South Garage passes are also available.
Additionally, all Johns Hopkins affiliates in Maryland and Washington, D.C., can schedule a vaccination appointment through Johns Hopkins Medicine in MyChart. MyChart is a secure website and mobile app used by Johns Hopkins Medicine that can be used to schedule COVID-19 tests and vaccinations. More information is available at hopkinsmedicine.org.
Frequently Asked Questions
Will Johns Hopkins provide vaccinations for JHU affiliates?

All Johns Hopkins affiliates in Maryland and Washington, D.C., can schedule a vaccination appointment through Johns Hopkins Medicine in MyChart. Johns Hopkins University is also hosting a series of clinics where faculty, staff, students, and contractors can receive a COVID-19 vaccine. Vaccinations are free and staff can use COVID-19 vaccine leave for time off while they receive or recover from the vaccination. Visit the COVID Vaccine Information site for updates.

Last updated: June 22, 2021 11:30am
Is there anything I need to do before I can schedule a vaccination at a Johns Hopkins physician office or JHM clinic?

If you don't already have a MyChart account, you may receive an email asking you to activate your account. MyChart is a secure website and mobile app used by Johns Hopkins Medicine that can be used to schedule COVID-19 tests and vaccinations, if you need them in the future. If you have any questions about MyChart, please send an email to Testinginfo@jhu.edu.

Last updated: June 29, 2021 3:07pm
Vaccination mandate – general information
Why is Johns Hopkins University requiring the COVID vaccine?

Multiple vaccines have been demonstrated to provide high levels of protection against the COVID virus with reports of only minimal and brief side effects following administration. Ensuring that the overwhelming percentage of our community's population is vaccinated will greatly reduce the risk of the virus's spread on our campuses and will also protect our neighbors in Baltimore.

Johns Hopkins affiliates who are required to be vaccinated—and who were not vaccinated at a Johns Hopkins Medicine facility—can upload a photo of their COVID-19 vaccination record to the JHU Vaccine Management System. Affiliates may also submit an exception request in the VMS.

More information about submitting proof of vaccination to the VMS is available on the COVID Info website.

We encourage anyone interested in learning more about the science of the vaccine to visit Johns Hopkins Medicine's COVID-19 Vaccine Safety website.

Last updated: July 12, 2021 2:52pm
Who is included in the vaccination mandate?

COVID-19 vaccination will be required for all faculty, staff, postdoctoral fellows, and undergraduate and graduate students who will be working or studying at a U.S.-based university campus or worksite, beginning August 1. That includes:

Members of non-clinical departments at the School of Medicine; members of clinical departments will be governed by Johns Hopkins Health System vaccination policies.
Members of collective bargaining units.
Contractors who provide services to the university community and whose primary work location is on university properties located in Maryland or Washington, D.C., regardless of employer, except contractors or vendors whose presence at any JHU property is solely limited to the delivery of goods.
Those who are doing business on behalf of the university, including individuals engaged in work-related travel.

Medical and religious exceptions will be made where appropriate. Affiliates who are pregnant or attempting to get pregnant may also request an exception.

"Worksite" includes locations that are not within the Homewood, East Baltimore, or Washington, DC campuses, such as but not limited to Keswick, Mt. Washington, etc.

Visitors who fall under the JHU Visitor Policy (i.e., visiting faculty, students, and scholars) are subject to the vaccination mandate.

Last updated: July 1, 2021 2:08pm
Who is exempt from the mandate?

Individuals who are, with permission of their supervisor, working in a fully remote capacity and do not visit any Johns Hopkins worksite or third-party location on behalf of JHU are exempt from the COVID-19 vaccination mandate. 

Contractors or vendors whose presence at any JHU property is solely limited to the delivery of goods are exempt. 

Students who are enrolled in entirely online programs and do not utilize Johns Hopkins facilities, and non-degree and non-credit students, including those attending the Peabody Preparatory, are exempt. 

Guests (individuals who are on campus and not subject to the JHU Visitor Policy), which includes those on campus for short periods for tours, meetings, and public events are exempt. 

Medical and religious exceptions will be made where appropriate using our standard vaccine exemption processes. Those who are pregnant or trying to get pregnant may also seek an exception. The deadline to apply for an exemption exception is August 1.

Last updated: June 22, 2021 12:50pm
When will the mandate take effect?

Those covered by the mandate will be required to submit proof of vaccination or apply for a medical, religious, or pregnancy exception by Aug. 1.

The university will provide free vaccination upon arrival for those traveling to a U.S.-based campus or worksite from abroad. Until individuals are fully vaccinated, they will be required to mask when indoors (even if masks are not broadly required) and be tested twice weekly.

Last updated: July 12, 2021 2:53pm
Vaccination mandate – faculty and staff
Can I take time off to get vaccinated?

Yes. Faculty and staff can take up to two days off to be vaccinated and/or to recover from any side effects of the vaccine. See JHU HR Information Regarding Novel Coronavirus for details.

Last updated: June 30, 2021 12:41pm
Can I take time off to be tested (if I am required to test because I have an exception, or if I choose to be tested voluntarily)?

Yes.

Last updated: June 30, 2021 12:34pm
How does the policy apply to faculty or staff who may be traveling/returning to Johns Hopkins' U.S.-based campuses or worksites from abroad?

For those faculty or staff from abroad who may not have access to a U.S.- or World Health Organization-authorized vaccine before returning to campus, we will offer a grace period and allow them until September 30 to submit proof of vaccination. The university will provide free vaccination upon arrival for those traveling to a U.S.-based campus or worksite from abroad. Until individuals are fully vaccinated, they will be required to mask when indoors (even if masks are not broadly required) and be tested twice weekly.

Last updated: June 22, 2021 1:57pm
Does the mandate apply to university contractors?

The mandate includes non-employees who provide services to the university community and whose primary work location is on university properties located in Maryland or Washington, D.C., regardless of employer, with the exception of contractors or vendors whose presence at any JHU property is solely limited to the delivery of goods.

Last updated: June 9, 2021 12:53pm
Will vaccinated individuals need to continue with COVID-19 safety protocols?

No. As of July 1, vaccinated individuals who have submitted documentation to JHU's Vaccine Management System are no longer required to wear face-coverings indoors. Those who are not fully vaccinated are required to wear a face covering when indoors and be tested twice-weekly.

Last updated: July 12, 2021 3:39pm
Can I ask my colleagues/can they ask me about my status?

Managers and business partners have a business need-to-know in many situations, and are allowed to ask about vaccine status. However, it is not the same for colleagues/peers. Asking why an individual did not receive a vaccination may elicit private information about a disability and forcing a co-worker to disclose a disability could be noncompliant with the Americans with Disabilities Act (ADA). In other words, asking about status is only allowed if it is "job-related and consistent with business necessity," which means that JHU and managers can ask their direct reports, as can HR business partners. However, peers/colleagues do not have a business necessity to know this. Therefore, while you may be allowed to ask your coworker, they have the right to refuse to tell you (and vice versa).

Last updated: June 22, 2021 12:05pm
Who will know my status if I upload my vaccine information to the Vaccine Management System?

Your manager and divisional HR business partner will have access to see your status but will not know why you were granted an exception, if you have one. Managers and HR have permission to access this information for business-related reasons (such as when it is a requirement for working in person), to ensure that everyone is being compliant with the vaccination mandate or the masking and COVID testing requirements associated with an approved exception to the mandate. 

Last updated: July 1, 2021 3:32pm
For new employees starting after August 1, by when should they be vaccinated?

All JHU employees are required to be vaccinated. If a new employee has not been vaccinated before the first day of employment, there is a 6-week grace period to complete the full vaccination process (including both doses of a two-dose vaccine). Proof of vaccination should be uploaded to VMS as soon as possible, and no later than 6 weeks after the first day of employment.

Last updated: June 22, 2021 12:06pm
Will influenza vaccination be required this year?

Yes. In addition to using the Vaccine Management System to submit proof of COVID vaccination, affiliates will also need to use the Vaccine Management System to submit proof of influenza vaccination this fall. The 2021 deadline is November 19, 2021. More details will be provided when the system comes online.

Last updated: June 9, 2021 12:53pm
Vaccination exceptions – faculty and staff
Are there exceptions to the vaccination mandate?

Yes. Medical and religious exceptions will be made where appropriate using our standard vaccination exception processes. Those who are pregnant or trying to become pregnant may also seek an exception.

Affiliates can apply for an exception using JHU Vaccine Management System. Requests are due by Aug. 1. Additional details on how to submit and on required documentation can be found on the COVID Info website.

Last updated: July 12, 2021 3:41pm
What are the medical criteria for COVID vaccination exceptions?

The only true contraindications to the COVID-19 vaccine are 1) a severe anaphylactic reaction to a prior dose of one of the mRNA COVID-19 vaccines (requiring the use of epinephrine or EpiPen) or 2) an allergy to a component of the vaccine.

If you were treated for COVID-19 symptoms with monoclonal antibodies or convalescent plasma, you should wait 90 days before getting a COVID-19 vaccine. Affiliates may request a medical exception to wait to get the vaccine until the 90-days has elapsed.

NOTE: Having had COVID-19 in the past is NOT a permissible criterion for an exception.

Last updated: June 23, 2021 12:21pm
What additional requirements will be in place for faculty/staff with vaccination exceptions?

Testing requirements will be increased for affiliates who have not been vaccinated. The requirements are:

Vaccinated faculty and staff – no mandated testing
ALL unvaccinated students, staff, and faculty – 2x/week

Face-coverings will continue to be required in indoor settings for faculty, staff, and students who are not fully vaccinated.

Last updated: June 23, 2021 5:17pm
If I have an exception, can I work from home to avoid masking/testing?

Having an exception does not automatically grant employees permission to work from home. Employees should work with their manager and divisional HR director if they need additional accommodations such as fully remote work. In addition, they may be required to submit an accommodation request.

Last updated: June 30, 2021 12:38pm
Vaccination mandate – students
Are vaccinations required for students?

Yes. All JHU undergraduate and graduate students who will be on-campus in the United States attending classes, performing duties, and/or participating in on-campus activities will be required to upload documentation of receipt of a COVID-19 vaccine or receive an exception.

Last updated: June 22, 2021 12:11pm
What should I do if I am arriving on campus and am not yet fully vaccinated, e.g. not 2 weeks post my final vaccination date?

Please upload your vaccination information as soon as your second vaccination is complete. Upon arrival at JHU you will need to receive a COVID test at one of our testing centers and isolate until you receive a negative result. Until you are considered "fully vaccinated" (two weeks after your final vaccine), you will need to wear a mask indoors and be tested 2X/week. Once you have uploaded your documentation and waited the requisite amount of time to be considered fully vaccinated, you can stop masking/testing. Anyone coming to campus from an international location who has not been fully vaccinated will be given a 6-week grace period to comply with the requirements, allowing them ample time to complete whatever steps are necessary upon return to JHU. 

Last updated: July 1, 2021 2:20pm
Should students who are unvaccinated arrive earlier in order to get the vaccine?

No, it is not required to arrive early solely for vaccination purposes. Students who are unable to receive the vaccine in their home country/state may arrive on time and start their vaccinations upon arrival. JHU will provide clinics during move-in days.

Last updated: June 22, 2021 2:00pm
Vaccination mandate – international students
Which vaccines will be accepted for international students?

If an international student uploads proof of any of the following vaccines, they will be classified as "vaccinated" by the university: 

AstraZeneca

CoviShield 

J&J/Janssen

 

Moderna

 

Pfizer

 

Sinopharm

 

Sinovac

 

Johns Hopkins recognizes that students in China who received the Sinopharm vaccine may have vaccination documentation that refers to the (1) Beijing Bio-Institute of Biological Products Co Ltd. or (2) Wuhan Institute of Biological Products. The VMS review team is aware of these alternate names for the Sinopharm vaccine. When submitting your documentation, even if it lists one of these other names, please select "Sinopharm" from the drop-down menu to expedite review and approval.

If the student received a vaccine that has not received WHO emergency use authorization, they will be revaccinated with one of the vaccines that is approved for use in the U.S. 

Last updated: July 5, 2021 7:05am
What if I am returning to JHU from abroad and am not yet considered "fully vaccinated"? What should I do? Is there a grace period?

If you have received two doses of a WHO-authorized vaccine (see FAQ above), please upload the documentation as soon as you have it. You can also obtain a vaccine when you arrive in the U.S. at any vaccination site or through Johns Hopkins. Upon arrival at JHU you will need to receive a COVID test at one of our testing centers and isolate until you receive a negative result. Until you are considered "fully vaccinated" (two weeks after your final vaccine), you will need to wear a mask indoors and be tested 2X/week. Once you have uploaded your documentation and waited the requisite amount of time to be considered fully vaccinated, you can stop masking/testing. International students will be given a 6-week grace period to comply with the requirements, allowing them ample time to complete whatever steps are necessary upon return to JHU. 

You will not be considered out of compliance as long as you complete your vaccination within the 6-week grace period, upload your documentation during that time, and continue masking/testing until fully vaccinated. 

Last updated: July 1, 2021 2:22pm
How does the policy apply to international students traveling to Johns Hopkins' U.S.-based campuses from abroad?

For those international students arriving from abroad who may not have access to a U.S.- or World Health Organization-authorized vaccine before returning to campus, we will offer a grace period and allow them until September 30 to submit proof of vaccination. The university will provide free vaccination upon arrival for those traveling to a U.S.-based campus or worksite from abroad. Until individuals are fully vaccinated, they will be required to mask when indoors (even if masks are not broadly required) and be tested twice weekly.

Last updated: June 22, 2021 2:01pm
What will happen if a student receives one dose of a two-dose vaccine in their home country and doesn't complete the series before they arrive on campus?

If a student arrives with one dose of a vaccine that is authorized in the US, we will give them the 2nd dose. If they arrive with one dose of a vaccine that is not authorized for use in the US, we will give them a full course of a US-authorized vaccine.

If the student can get a first dose in their home country (but does not have time for the second), we recommend that they go ahead and get it, regardless of whether the vaccine is authorized in the U.S.

Last updated: June 22, 2021 2:02pm
If a student gets the first dose of a two-dose vaccine, but doesn't get the second dose on time, do they have to repeat the full series?

No. The student should get the second dose, regardless of the interval.

Last updated: May 20, 2021 1:46pm
Can students receive U.S. FDA-approved boosters if they received an initial foreign COVID-19 vaccine?

This will be determined once we know more about if/when boosters will be recommended.

Last updated: May 19, 2021 3:54pm
Vaccination exceptions – students
Will exceptions for vaccination be granted? What is the process?

Requests for exceptions should be made through the Vaccine Management System (VMS). Medical and religious exceptions will be granted with appropriate documentation. In addition, affiliates who are pregnant or attempting to get pregnant may request an exception.

Note that the only true medical contraindications to the COVID-19 vaccine are 1) a severe anaphylactic reaction to a prior dose of one of the mRNA COVID-19 vaccines (requiring the use of epinephrine or EpiPen) or 2) an allergy to a component of the vaccine.

If you were treated for COVID-19 symptoms with monoclonal antibodies or convalescent plasma, you should wait 90 days before getting a COVID-19 vaccine. Affiliates may request a medical exception to wait to get the vaccine until the 90-days has elapsed.

Last updated: June 22, 2021 12:13pm
What are the medical criteria for COVID vaccination exceptions?

The only true contraindications to the COVID-19 vaccine are 1) a severe anaphylactic reaction to a prior dose of one of the mRNA COVID-19 vaccines (requiring the use of epinephrine or EpiPen) or 2) an allergy to a component of the vaccine.

If you were treated for COVID-19 symptoms with monoclonal antibodies or convalescent plasma, you should wait 90 days before getting a COVID-19 vaccine. Affiliates may request a medical exception to wait to get the vaccine until the 90-days has elapsed.

NOTE: Having had COVID-19 in the past is NOT a permissible criterion for an exception.

Last updated: June 23, 2021 12:21pm
What additional requirements will be in place for students with approved vaccination exceptions?

Testing requirements will be increased for affiliates who have not been vaccinated. The requirements are:

Vaccinated residential (residence hall) students – 1x/week
Vaccinated non-residential students – no mandated testing
ALL unvaccinated students, staff, and faculty who have obtained an exception – 2x/week

If the mask requirement is lifted for vaccinated affiliates, masks will still be required for unvaccinated affiliates.

Last updated: June 23, 2021 12:21pm
Should students with medical exceptions to vaccination apply for accommodations via SDS to get single rooms?

Students are not eligible for special accommodations solely because of the COVID-19 vaccine exception per se. Students may be eligible for accommodations if the medical exception is based on a condition that itself would qualify them for a single room.

Last updated: June 8, 2021 9:01am
How to submit proof of vaccination or request an exception
How do I report my vaccination status?

The university has created a Vaccine Management System (VMS) for reporting vaccine status, similar to the system used to report flu vaccination. All JHU affiliates must log into VMS to upload their documentation by August 1. Affiliates who were vaccinated at a JHM clinic and who provided consent for JHU to access their vaccine record upon logging into the VMS will not need to do anything further. 

Last updated: July 1, 2021 2:13pm
What is the link for the VMS?

Last updated: July 1, 2021 2:16pm
How will the university verify COVID vaccine records from other countries in other languages?

The university asks that vaccination documentation in other languages be translated (and certified) before they are uploaded to the forthcoming Vaccine Management System. All affiliates will electronically sign their submission to affirm that the information that they provided is accurate.

Last updated: June 22, 2021 12:15pm
Is the university contemplating an antibody test (or some other proof of immunity) after vaccination?

No.

Last updated: June 22, 2021 12:16pm
How can JHU ask about my vaccine status? Isn't this a HIPAA violation?

The U.S. Equal Employment Opportunity Commission (EEOC) has confirmed that Federal EEO laws do not prevent an employer from requiring all employees physically entering the workplace to be vaccinated for COVID-19, so long as employers provide reasonable accommodations and other EEO considerations. The EEOC does not consider questions about vaccination status to be medical inquiries. HIPAA, the Health Insurance Portability and Accountability Act, provides protections for patients' confidential health information, and it covers what your health care provider can share with others—not employers and what they can ask for.

Last updated: June 23, 2021 5:01pm
What file types are acceptable for uploading proof of vaccination?

You can upload a JPEG, HEIC (iPhone), or PNG photo of your vaccination card or a PDF copy of a vaccination record.


Last updated: July 22, 2021 10:45am
What do I do if I lost my vaccination card?

If you were vaccinated in Maryland, you can register and obtain your COVID-19 vaccination record from Maryland MyIR, a free website service that allows consumers to view and print copies of their official vaccination records directly from ImmuNet, Maryland's immunization information system. Just register, download or print a copy of your certification of vaccination, and upload it into VMS. 

If you were not vaccinated in Maryland, your doctor's office or the location where you were vaccinated (e.g., CVS, Walgreens, etc.) should have a record and you should reach out to them to get a copy. You may also be able to locate this on your patient portal or on the pharmacy website under prescription records or immunization record.  

Last updated: July 1, 2021 2:18pm