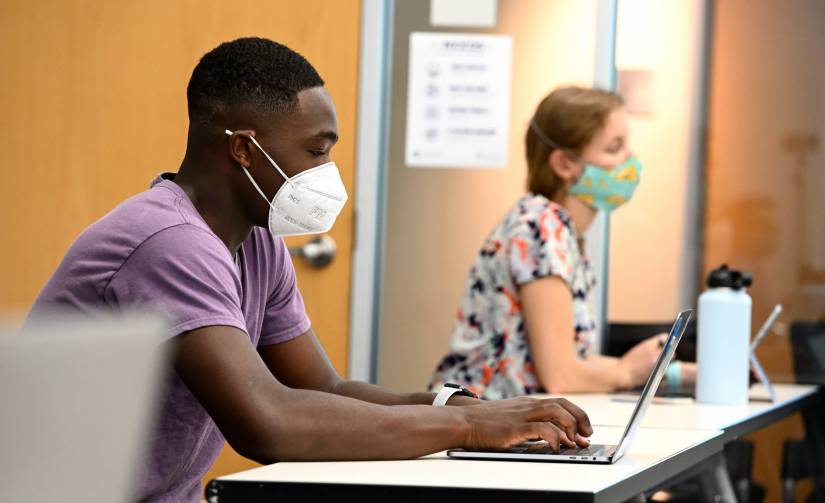 Masking is optional in classrooms, lab- and studio-based classes, university administrative spaces, research labs, public spaces, athletic facilities, and non-classroom communal spaces such as residence halls and libraries.
Individuals may choose to continue masking themselves based on their individual circumstances.
School of Medicine affiliates will continue to follow Johns Hopkins Medicine's masking policy.
Face coverings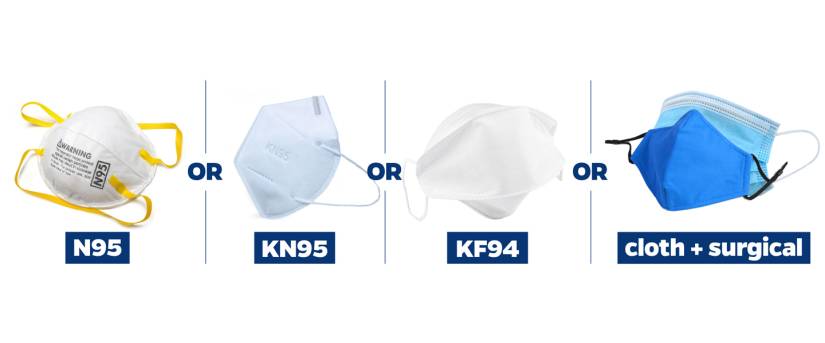 If you choose to wear a mask, the most effective types of face coverings are:
N95 masks
KN95 masks
KF94 masks
A combination of a cloth mask with a surgical mask
In settings where masks are still required, one of the above options must be used.
Whatever kind of mask you use, the most important thing is to wear it consistently and properly—with a tight fit and covering both the mouth and the nose.
Note that the School of Medicine affiliates will continue to follow Johns Hopkins Medicine's masking policy.
Vaccination
Vaccination remains the most important step you can take to keep yourself and your family safe. The COVID vaccines remain remarkably effective against preventing severe illness and hospitalization.
As of May 9, 2023, Johns Hopkins University has simplified its COVID-19 vaccination policy. All incoming students and employees must have received at least one dose of any FDA- or WHO-authorized vaccine. This does not impact current affiliates who have been vaccinated or have received an appropriate exemption. Upload proof of your vaccination to the Vaccine Management System (VMS) as soon as you've had your shot.
Smoking and Vaping
Smoking and vaping are prohibited on all university campuses and properties. The Human Resources Department has information on smoking cessation support programs for employees on its website. Students can take advantage of the state of Maryland's smoking cessation program, accessible online at https://mdquit.org/quitline.
Handwashing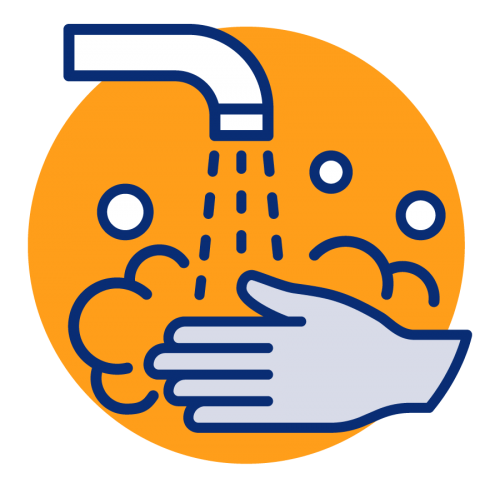 Everyone should wash their hands often with soap and warm water for at least 20 seconds, especially after they have been in a public place or after blowing their nose, coughing, sneezing, or touching their face. It is also suggested that everyone wash their hands as they enter and leave various on-campus spaces and before eating. People should also avoid touching their eyes, nose, and mouth.
If soap and water are not readily available, people can use a hand sanitizer that contains at least 60% alcohol. They should cover all surfaces of their hands and rub them together until they feel dry.
Frequently Asked Questions
How long after a natural COVID infection should you wait before getting the vaccine?

In most cases, you should wait until you are out of isolation (all COVID symptoms have resolved) to get the vaccine. If you were treated with monoclonal antibodies and/or convalescent plasma, you should wait 90 days before getting the vaccine. Affiliates may request a medical exception to wait to get the vaccine until the 90 days has elapsed.

Last updated: March 9, 2022 5:07pm
I feel ill or am concerned about COVID-19 exposure. What should I do?

Students, staff, faculty, and trainees are strongly encouraged to test themselves when they are symptomatic or concerned about exposure to COVID-19. All affiliates are required to stay at home while they are sick or experiencing any COVID-19 symptoms, unless otherwise directed by the Johns Hopkins COVID-19 Call Center (JHCCC). Affiliates can call the JHCCC at 443-287-8500.

Employees should contact their medical provider for symptomatic testing.

Last updated: May 23, 2023 2:58pm