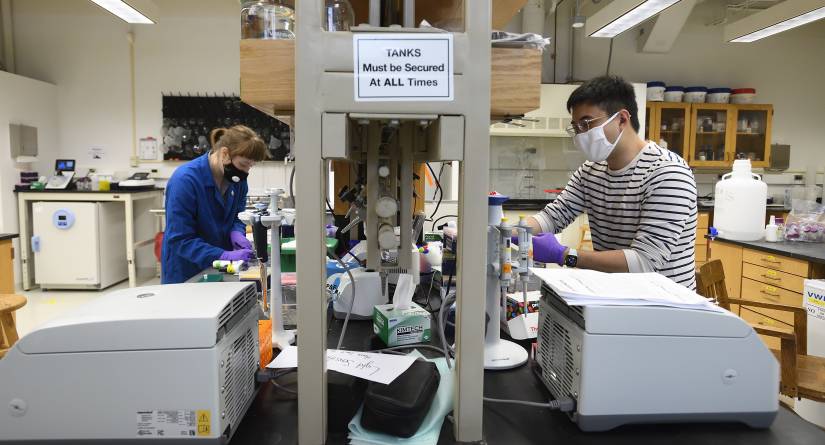 Scholars across Johns Hopkins are meeting the circumstances imposed by COVID-19 with creativity and persistence to stay connected with students and further their research. The university is assisting them in their endeavors by working to maintain critical operations and plan for future impacts of the pandemic.
We're grateful for your feedback, patience, and flexibility as we navigate this rapidly evolving situation together.
A better online instructional experience
This fall, faculty and students participating in virtual coursework can expect a vastly improved learning experience thanks to 35 newly created learning studios dedicated to enhancing online instruction. Located in buildings across the Homewood campus, each of the teaching hubs will allow instructors to broadcast their classes using state-of-the-art equipment, including document cameras, screen sharing, whiteboard cameras, and big-screen TV monitors that display a near life-size Zoom-style grid of students.
Frequently Asked Questions
University operations
Health + safety
Instructional activities
Research activities
Lab safety
Employee information
Financial implications
Facilities + transportation